About Discover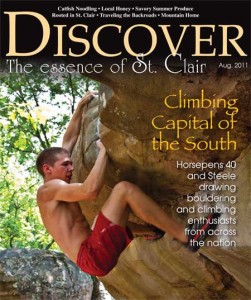 Come explore with us as we discover the essence of St. Clair in the pages of this new magazine. Every other month, we will bring you the content that will keep you reading from cover to cover.
Using cutting-edge design and technology, Discover, The Essence of St. Clair, tells the inside stories on what makes this beautiful region of Alabama tick — the stories about the people and places that are the driving force behind one of the fastest-growing areas and one of the best places in the South to live and work.
Published six times a year and with a free distribution of 8,000 copies plus paid subscriptions, Discover is accompanied by a comprehensive regional website and regular email news updates to give readers more of the essence of St. Clair County.
Senior Staff:
Carol Pappas • Editor and Publisher
Graham Hadley • Managing Editor and Designer
Brandon Wynn • Director of Online Services
Arthur Phillips • Advertising
Jerry Martin • Photography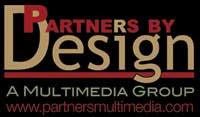 Discover, The Essence of St. Clair County, is a product of Partners by Design multimedia marketing.
www.partnersmultimedia.com
6204 Skippers Cove
Pell City, AL 35128
205-335-0281
Printed at Russell Printing, Alexander City, AL.