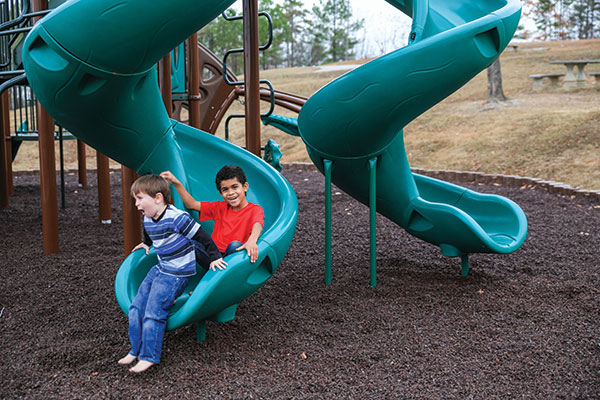 Blossoming town grows but never forgets its people
Story Paul South
Photos by Michael Callahan
Sometimes a dream – even a city – can begin with a story first told long ago and far away.
That's how Argo started more than two centuries ago, before there was a St. Clair County, or for that matter, a State of Alabama. Survivors of the battles against the Native peoples of the Creek tribe in the War of 1812, returned home to Virginia and the Carolinas from the then-Mississippi Territory, with tales of bountiful land, crystal waters and plentiful game, the recipe for successful settlement.
Today, 200 years later, the descendants of those original settlers, are part of a still-flourishing community that, like the rest of St. Clair County, is growing. New families, moving from the Birmingham metro area now mingle with the families that have been here for generations, sharing a common work ethic, deep faith and shared values, grounded in that original dream.
If it continues on its current pace, according to the St. Clair County Economic Development Council, Argo could become the county's second-largest city on the Interstate 59 corridor. It's already the gateway to the burgeoning corridor, and with 106,000 people living within a 10-mile radius of the city, Argo's possibilities appear boundless.
Argo Mayor Betty Bradley is one of the many folks who returned to St. Clair County after living in Birmingham. Neighbors helping neighbors, taking time for each other, was what drew her home. She was elected to the city council for one term, then last year, she was chosen as Argo's mayor.
"I like the friendliness, neighbors talking to neighbors," she said. "In the bigger cities, it's a fast pace." Here in Argo, "people take time for you."
And she expects others will recognize the value and follow her lead. "I really look for people to start moving into St. Clair County in the next five years. I really look for more people to be migrating this way," she said.
But before gazing into the future, it's important to glimpse the past. Claude Earl Massey, a descendant of one of Argo's first families, displays a treasured historical artifact of the city's past in his home, an 1820 letter, signed by Alabama Gov. Wyatt Bibb, commissioning Samuel Massey as Justice of the Peace.
Samuel Massey, one of the county's original settlers, first came to the area as part of Col. Reuben Nash's regiment of the South Carolina Volunteer Militia. Samuel's son, William Duke Massey, married Ruth Reed, the first white child born in Jefferson County.
No one seems to know for certain the basis for Argo's name. However, Claude Massey author of the book, Argo Through the Years, offers some fodder for speculation. On Nov.4, 1869, Sarah Elizabeth Hefner became the postmistress of the area's second post office, which she named Argo. After numerous interviews and exhaustive research, three theories exist.
Earl Massey wrote: "Whether she had been reading Greek mythology, (in which appears the name Argo), named the post office after a friend, as some have said, or possibly named it after some ancestor on her father's side is not known."
Heart of a city
Like small cities throughout St. Clair County, railroads played a major role in growth.
The name's origin notwithstanding, one of the pillars of Argo's early economy remains today. The heart of the city's economy remains home-owned, often family-run businesses, although more and more regional and national chains – like Dollar General and Southern fast-food mainstay, Jack's, are coming with growth.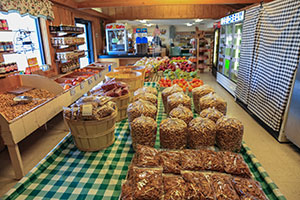 "If you drive through (Argo), there are a number of wonderful small businesses," said Don Smith, executive director of the St. Clair County Economic Development Council. He pointed to Buckeye Grocery, which has served locals for nearly a half-century, Argo Hardware and The Crazy Horse restaurant, a white tablecloth eatery diners might expect to find in tony neighborhoods like Birmingham's neighbor Mountain Brook or Atlanta's Buckhead neighborhood. There is the father and son-owned Old South Firearms, a dealer in antique firearms and muzzle loaders, and Matthews Manor is also a popular spot for weddings and other special occasions. William's Orchard draws visitors from neighboring counties for its produce and homemade jams, jellies and fried pies.
"We have things that are unique that you don't find in a big city," Bradley said. "We like to be unique."
What's made a difference for Argo in commercial and residential growth is improved sewerage infrastructure, Smith said.
"One of the drawbacks that Argo had was they didn't have commercial grade sewer capability," Smith said. "Argo partnered with another public entity to get sewer, not only to the residential areas, but to potential commercial areas. Once that took place, Jack's opened up, Subway opened up. The Argo leadership has really been focusing on trying to solve the things that were limiting (the city's) growth."
The city has also renewed its focus on improving the overall appearance of Argo, Smith said. What was once a mosaic on plywood of flyers alerting residents to missing pets or upcoming events is now an inviting welcome sign. Money was raised locally to build the new sign.
"There's really a focus on bringing local business owners together and on improving the appearance of the community," he said. "They're working to try to bring in larger national brand names to fill in areas that the locally-owned businesses weren't able to do."
Argo, which finds its footprint planted in both Jefferson and St. Clair counties, with only a small part in Jefferson, has a strong sense of "community buy-in" because of the locally-owned businesses, Smith noted.
"If you need volunteers, you don't need to go to an absentee owner or some outside group. The folks that work there own the place," he added. "They own the businesses. They live there. Their kids are there. It's a really fantastic community because of that. You talk about why it's one of the fastest-growing cities in the county over the past 10 years, and that's why."
Local real estate developer Lyman Lovejoy has witnessed the growth firsthand. He's been in business in St. Clair County for more than 40 years. Proximity to Interstate 59 is a boost, he said.
"You can be on the interstate from anywhere in Argo in two to three minutes," Lovejoy said. "That's a big plus for them. Several houses are going up in Argo today."
In a business where location is vital, Argo is in a prime spot. But the challenge is in finding available land, a priority for city leaders, Lovejoy said. However, two new subdivisions are developing. "They're on the go for growth," he pointed out. "You can be in Birmingham in 15 minutes."
The future vision for the city includes better roads, investment in public safety and continuing efforts to enhance the quality of life. Bradley will travel with other county mayors to try to push for federal help to boost the I-59 corridor.
Argo sits adjacent to Margaret another community blossoming in St. Clair County. Bradley would like to see steps taken to ease traffic congestion from I-59, U.S. 11 and Argo-Margaret Road.
"We're unique because we have an interstate right here in Argo," Bradley said.
A city in its infancy
Gordon Massey became Argo's first mayor when the city incorporated in the late 1980s. The Massey family arrived in what is now St. Clair County in 1815. And in 1987, Gordon Massey became the first mayor of the newly-incorporated city. He helped spearhead the construction of Argo's first city hall and fire department. His business, Massey Paving, has been operating for 50 years, and has split into three businesses run by three generations. They've also invested in commercial real estate along U.S. 11.
"It's our home" he said. "It's a special place for us. We're proud to be in St. Clair County."
Talk to enough people about Argo, and it becomes clear that the city's people care for each other from the time someone arrives until the time they leave. It's a cradle to the grave sort of city. Consider Mr. Earl Massey, who's tended to the family cemetery on the Old Georgia Road since the 1940s.
That's even the case for temporary visitors. Camp Munger, a Young Women's Christian Association camp, left generations of campers with wonderful summer memories.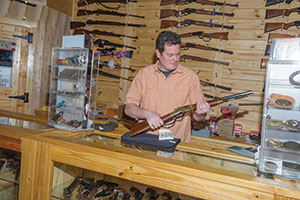 But in this city that began with soldiers' stories two centuries ago, Mayor Bradley has a modern-day story that tells more about the goodness of Argo and its citizenry than any statistic or historic date ever could. It's part of what Bradley calls "a spirit of fairness, trustworthiness, respect and teamwork" among all the stakeholders in the city.
It seems a widower was walking along an Argo road, picking up aluminum cans. Bradley's husband offered the man a lift home. The can collector was trying to generate enough money from the cans to pay for needed medicine.
The man lived in a small plywood home, a place of which he was proud.
"He thought he had a fine home. He didn't think he was disadvantaged. He didn't want to take anything from anybody," Bradley recalled.
But the encounter with the man indirectly ended up impacting the lives of many hurting people in Argo, through the creation of a local food pantry. Bradley serves as co-director of the pantry, after many years as director, both volunteer positions.
"He (the can collector) had a big impact on this community," Bradley said. And to this day, the pantry has never failed to help its own.
"Every time we start to run low, a local church or a business steps up to help. To this day, we've never run out of food to help our clients."
Bradley defined Argo simply: "Argo is a community of small-city charm, a safe, family oriented community that is a great place to live, work and play. It's a place where community isn't just a word, but a way of life."