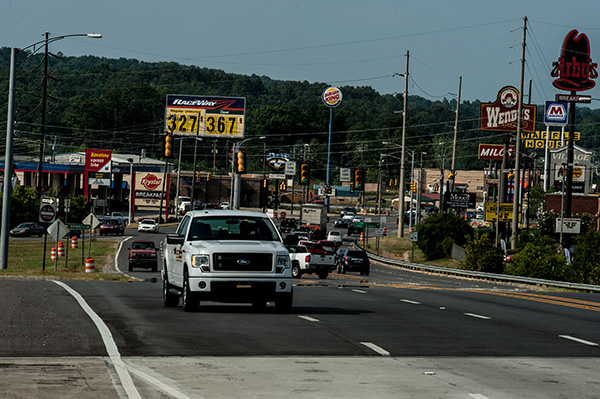 From cattle crossing to boomtown
Story by Paul South
Photos by Wallace Bromberg Jr.
Moody Realtor Paula Krafft grew up in nearby Leeds and has a vivid, fond childhood memory of the city when it was literally a no-stoplight town.
"We used to come through Moody on the way to the lake," Krafft said, recalling family vacations on Logan Martin. "There was no stoplight, no stop sign. The only thing that stopped the traffic was a couple of times during the day, cattle would cross the road."
The cows wouldn't recognize their old stomping ground today.
Moody is one of the fastest growing cities in Alabama. According to 2016 population estimates released by the U.S. Census Bureau, Moody is the 14th fastest growing city in Alabama. Estimated growth – compared to 2010 census data – is 1,097, nearly 10 percent. Average household income exceeds the national average.
At its heart, Moody's growth can be attributed to the old real estate mantra: Location. Location. Location. With Interstate 20 and US 411 bisecting the city, as well as proximity to Birmingham (15 minutes from downtown) and the Honda plant in Lincoln (20 minutes in the opposite direction), Moody's geography is key.
Add to the equation, good schools, low crime, a mixed economy of industry, retail and agriculture, and available land and infrastructure for family-friendly residential development, and you have a formula for success.
Moody's history also tells a story of a city with an independent streak. North Carolinians, led by Epps Moody, began settling in the area in 1820. During the Civil War, according to Mattie Lou Teague Crowe's History of St. Clair County, the majority of citizens, non-slaveowners, were pro-Union. Some locals were forcibly conscripted into the Confederate army, but deserted and fought on the Union side.
In the post-war period, Moody rapidly grew and was home to a gristmill and other retail establishments, a harbinger of its present-day economy. Today, because of its proximity to Birmingham and Interstate 20, Moody has experienced population and rapid economic growth, St. Clair County Economic Development Authority Executive Director Don Smith said.
Retail has helped spark the boom. Well-known chains like Love's Travel Stop and the regional grocer Publix, along with locally-owned concerns like Carpenetti's Pizza, have made a difference in Moody's bottom line.
"It absolutely makes a difference," said Mayor Joe Lee. "The presence of one travel center here (Love's) changed the way we do business."
He added: "With the Love's Travel Center coming here, we were able to tear down and revitalize a shopping center and bring Publix in; without the travel center, we wouldn't have been able to lose that shopping center for a year while we rebuilt it."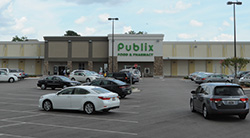 Growth came rapidly to Moody, Lee said, in part because of rezoning. Younger families have gravitated to the town, and the median household income is $59,000, Lee said.
Another economic driver is the proximity to the Talladega Superspeedway and Barber Motorsports Park. Moody's hotel rooms – some 200 – fill up quickly for race weekends at the two tracks, said Andrea Machen, executive director of the Moody Chamber of Commerce.
"We're kind of unique because we're sandwiched in between Barber Motorsports on one side and the Honda plant and Talladega Superspeedway on the other.. Barber generates a lot of tax revenue for the city."
A comparison of the city budget from 1992, when Lee became mayor until today is jaw-dropping.
"When I became mayor, the budget was about $900,000," Lee said. "Today, it's close to $11 million. It goes back to location you know; everybody wants to locate close to I-20."
The mayor sees the growth firsthand with every new day.
"When I first moved here in 1978, there were four acres and no one around me," Lee said. "Now I have 600 neighbors."
Safe City
That bottom-line population and revenue growth has meant improved infrastructure for the city, meaning better fire, police and EMS protection and better parks and recreation. But with seven new subdivisions online in Moody, keeping pace with that growth is hard work."
"That's the biggest challenge," Lee said. "The biggest difficulty is providing the services and staying up with the growth."
Moody leaders are paying attention not only to the numbers, but how the city grows, with ordinances governing signage, construction standards and the like.
Growth has also impacted emergency services. The Moody Fire Department is in the process of buying a new fire truck and down the road, building a new fire station.
Chief Joe Nobles said that these improvements in the fire service may lead to a higher fire protection rating, which means lower insurance premiums for home and business owners. The size of the fire department was only two people on a shift only a decade ago. That number has doubled and there are 11 part-time firefighters available to serve. Medical response service has also grown.
"We're trying to keep up with the growth," Nobles said. "Hopefully, in the next couple of years we can add another station and increase personnel."
The department offers CPR and first aid classes. The department has also placed three AEDs (Automatic Electronic Defibrillators, two at the park and one at the civic center) to respond to cardiac episodes at those popular venues.
From a law enforcement perspective, Police Chief Thomas Hunt pointed to Moody's ranking as one of Alabama's 10 safest cities in each of the last three years. Though the growth has meant more calls, the actual crime remains unchanged. It all goes back to Moody, its values and its people, Hunt said.
"One thing I always tell our guys is to treat people the way you would want to be treated," Hunt said.
Over the past three years, the police department has conducted a Citizens Police Academy, aimed at maintaining positive relationships between law enforcement and the community it serves. The department is also active in developing relationships with Moody's schools and their students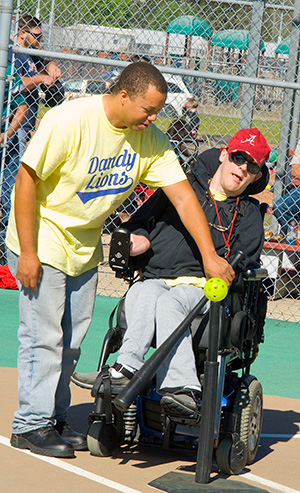 Recreation reigns
In recreation, Moody was one of the first communities in Alabama to build a Miracle League field, opening the door to playing baseball to special needs children and adults of all ages. Parks and Recreation Director Mike Staggs said that while finding space is a concern, increased population means increased participation in recreation programs. That translates to opportunities to grow revenue. A new civic center opened last fall.
"We're able to provide our citizens with more space and more opportunities," Staggs said. Directly, some 1,200 residents participate in programs ranging from flag football to adult softball. During peak soccer and football seasons, some 3,200 people are in the park.
The new civic center has also boosted youth basketball from about 125 participants to more than 200. Fitness classes – yoga, jazzercise, etc. – anticipated 800 participants in the first year. But more than 1,200 have registered for classes. There's also state of the art cardio facilities.
For the future, walking trails, bike trails, Frisbee golf and other sports may be part of recreation offerings, Staggs said.
"With the growth we've experienced in the last couple of years, we're getting citizens that are expecting particular services we haven't offered in the past," Staggs said. "They look for those hiking trails and Frisbee golf, things we hadn't considered several years ago. We always need more athletic fields, but we want to be sensitive to what everybody else wants."
He added, "It's not just little boys and little girls playing baseball and softball anymore. People want a variety of options. That's something we're sensitive to."
A new library is also part of the landscape.
Moody's allure: A town for all
Along with the draw from nearby auto racing, Moody also attracts big crowds for annual events, like Oktoberfest in the fall, fireworks in July, a spring car show and the Christmas parade each December.
When visitors come to Moody, Chamber Executive Director Andrea Machen said, she wants there to be a "wow factor," as they arrive.
Another city leader who wants to see more people fall in love with the town is Mayor Pro Tempore Linda Crowe. She was elected to the council in 1996 and mayor pro tem in 2003.
"We try to accommodate the citizens of Moody," she said. "We strive to do that."
A lifelong resident of Moody, Crowe has seen it move from an agricultural area to a multi-use municipality.
"My thing is planning and zoning," she said. "We want to do that as best we can and then keep up with the growth."
Widening US 411 is pivotal to managing the growth, Crowe said. The towns of Moody, Odenville and Margaret are like pearls on the asphalt strand on the roadway that can see traffic tie-ups, especially during the school year.
"I just don't want to see it become another (US) 280," she said. "But it's going to be another five years before we can get that done. "She added, "You've got to get your traffic flowing. If people are stopped, they're not going to be happy."
Like Machen, she wants to see more retail and restaurants.
Family is the touchstone that kept Crowe in her hometown. She taught government and economics at Moody High. Except for a few years in Washington, D.C., while her husband was in the military, Moody has always been home.
"We're growing, but it's still that small-town feel," she said. "That's what makes Moody click."
When tragedy strikes, like when Moody Police Officer Keith Turner was killed in the line of duty, or when tornadoes struck in 2011, people come together.
"That's what makes our town great. People just came and said, 'What can I do?'"
In the last century in neighboring Birmingham, four large buildings occupied the four corners at the intersection of First Avenue and 20th Street, earning it the nickname of "The Heaviest Corner in the World."
Today, at the four corners that bound Moody Crossroads, there is a stoplight. And while it may not be a 'heavy" corner with impressive brick and mortar buildings, Moody's main intersection speaks volumes about its heart and spirit.
Don Smith illustrated the point, using the old Moody Crossroads.
"At the heart of their community, they have city hall, fire and police protection, he said. "In another quadrant, they have an incredible sports park with baseball, football and soccer fields … and one of the first and only "Miracle League" fields in the state. You also have small business, Carpenetti's and a hair salon (on another quadrant). Then on another quadrant you have a church, The Gathering Place."
He added, "If you look at (Moody) just at those four corners, it really speaks about the strength and the heart of the community: Families and children, small business, city government, police and fire protection and the church."