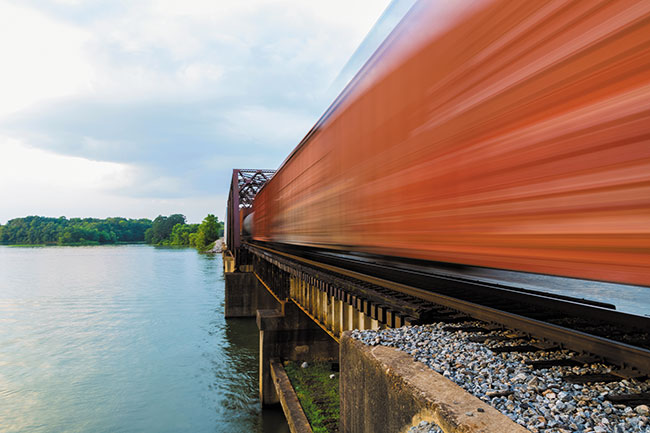 A diamond in the rough
Story by Paul South
Photos by Graham Hadley
"Eventually, all things merge into one, and a river runs through it."
—Norman Maclean (cq), Author
A story about this small, but growing St. Clair County town has an obvious beginning: The Coosa River.
Across the millennia, civilizations have been drawn to water to quench thirsts and quell appetites, to clean bodies and purify souls, for transportation and for commerce and for joy and inspiration.
And many have settled on the river to begin new lives, or to spend their last days near the peace and beauty of the water.
Just like civilization, the river is always changing. Heraclitis, a Greek philosopher, had it right. "No man ever steps into the same river twice; for it's not the same river, and he's not the same man."
As the Coosa has changed across the centuries, Riverside has changed. Like the rest of its incorporated neighbors, Riverside's population has grown, drawing new residents from larger urban areas like Birmingham.
While the real estate boom has not hit Riverside like Margaret, Odenville and other municipalities, the Coosa and Logan Martin Lake draw visitors like a powerful magnet. As it has throughout history, the water brings the promise of more people – and greater prosperity.
Mayor Rusty Jessup believes the future is bright. Jessup is in his fourth term as mayor and serves as the chairman of the county mayors' association and as a member of the Alabama League of Municipalities' Executive Committee.
"What a diamond in the rough (Riverside) is right here at this river," Jessup said.
Riverside's roots
Modern-day Riverside had its beginnings as Readmon when it was founded in 1882, but was later incorporated as Riverside in 1886. For years, it was the county's industrial hub, a hotbed for logging, sawmills, milling and egg production. Barge traffic was common on the Coosa, moving commerce up and down the river.
A ferry – known as the Coleman Ferry – also provided a key transportation link, helping people cross the river in the horse-and-buggy era. It remained in operation until the John Bankhead Bridge opened in 1937.
Bankhead, a U.S. senator, was the patriarch of one of Alabama's great political dynasties. His son, William Bankhead, served as speaker of the U.S. House of Representatives and his son, Walter Will Bankhead, also served in Congress. John Bankhead's granddaughter, Tallulah, made her mark on stage and screen.
"At that time, (Riverside) was a pretty unique crossroads because it had one of the very few ways to cross the Coosa River right here, so there was a lot of activity," Jessup said.
But Riverside's history, inextricably tied to the Coosa, runs deeper than the 135 years of incorporation, or so goes archaeological speculation, Jessup said.
From 500 to 1100 A.D., the northern part of what is now Riverside was home to one of the largest native settlements, perhaps among the largest in the Southeast, Jessup said. Now the town and its environs are a popular hunting ground for Indian artifacts,
"There are citizens here in Riverside who have museum-quality Indian artifacts in their homes," Jessup said. "Spearheads, arrowheads, tomahawk heads and pottery, it's very interesting."
Like most towns in St. Clair County, white settlers arrival in the area predates Alabama statehood in 1819. There is much historical speculation about the period before incorporation. And those wives' tales, passed down through the generations, make for compelling stories.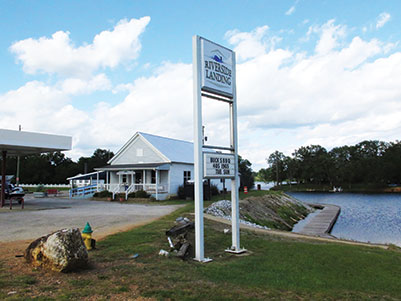 Jessup recounted one Civil-War-era story about Riverside and a Union contingent of 40,000 cavalry known as Streight's Raiders under the command of Brigadier Gen. Abel Streight. According to Jessup, the story goes that Streight was ordered to destroy every county courthouse as his troopers slashed through Alabama. He burned the St. Clair County Courthouse in Ashville.
"But a group of citizens – mostly elderly men, women and children – got all the records out of the courthouse and took them by wagon down through Riverside and hid them in the basement of the Blue Eye Baptist Church on Blue Eye Creek near Lincoln, Alabama," Jessup said.
The records were important for county families, including Riverside residents.
"That's one reason that a lot of people here in Riverside and here in St. Clair County got to keep their property (after the war) because they could still prove it was theirs."
One of Riverside's businesses that has had international impact for years was Riverside Sand Co. on the banks of the Coosa. The company mined a clay that made bricks that were of a special quality that could stand up to the intense heat of furnaces used to melt steel, a valuable commodity for the steel mills of Birmingham and Pittsburgh. The Hamilton and Mercer families ran the mining operation from the late 1890s until the late 1930s.
The town's history was deeply influenced deep into the 20th century by river commerce, until Logan Martin Dam was completed in 1965 by Alabama Power Co., creating today's Logan Martin Lake. According to the Almanac of Alabama, part of the original town of Riverside rests at the lake's bottom.
"The dam changed everything," Jessup said. "Once hydroelectric power came in, the barge traffic stopped and changed the economic outlook. The river still drives the economy for this area, but not like it did. Now it drives it in a different way."
The river, the dam and Logan Martin Lake have transformed the river and the Riverside area from a commercial hub to a vacation destination. Jessup believes great days are on the horizon for Riverside, as a retirement and second-home community and a center for ecotourism.
"The lake is a great draw," said Don Smith, executive director of the St. Clair County Economic Development Authority. "Folks that want to live on the lake, that possibility is there, and it is affordable."
Smith added, "It's a beautiful community that's great on partnering with other entities in the county, such as Pell City, with police and fire protection and with Pell City schools."
The interstate interchange where US 78 crosses Interstate 20 is one of the last undeveloped interchanges in the county.
"It's very attractive for that reason," Jessup said.
There is a challenge. Available land for commercial and residential development has been hindered by the floodplains that had to be set aside when the dam was built. The arrival of the dam meant that Riverside's infrastructure – highways, railroads, post offices, etc., — had to be elevated because of higher water levels that came with the dam. The dirt to build up that infrastructure came from the Riverside area, leaving some parts too low for development.
However, the flood plain is important, because when rivers and lakes rise, it keeps flooding out of homes and businesses. The lake is used for hyrdorelectric generation and is a holding lake for others, so the water rises 5 feet in summer at its full pool and lowers 5 feet in winter. Heavy rains can cause it to top summer pool.
"We have a lot of that here," Jessup said. "It's nobody's fault. It's just the way it is. When it rises, the water has to go somewhere. It's better that it goes into the flood plain than into our homes and businesses."
The flood plain and a rail line also pose challenges to development in Riverside's piece of the I-20 corridor. But town officials are optimistic about the future. New development will come. After all, with miles along the Coosa riverfront and the lakefront property, people will be drawn to the water as they have been for centuries.
"It's not going to be long until the right people take interest and develop that," Jessup said.
Infrastructure expansion is also critical, especially sewerage capacity.
"As that community continues to grow, investment in infrastructure is going to be needed," Smith said. "And property owners interested in development in Riverside need to be empowered to bring in outside investment. But infrastructure growth is key."
Even with those hurdles, Riverside is growing. In the 2010 Census, Riverside's population stood at 2,208, up from 1,564 a decade earlier. It has now topped the 2,300-mark.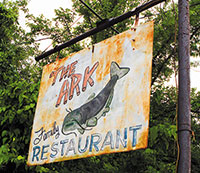 Planning will be critical long-term, Smith said.
"Because of their location, Riverside is somewhat compact. So, planning for the future and having a vision of what they want the community to look like is very important. I'm not sure heavy industry is a good fit. Something more ecotourism and building more river-based activities would be a component of their future success going forward," Smith said.
Even with the challenges, the town is a good investment, in part because of the interstate interchange.
But also as the state population ages, Riverside is a popular destination. Unlike other county communities, young families aren't making Riverside part of the northeastern migration, but Baby Boomers, nearing retirement and drawn to the small-town atmosphere and the peace of the waterways, are coming.
"We don't see the suburban push," Jessup said. "What we're seeing is people retiring or near retirement moving out this way, because the commute to Birmingham or to the Honda plant (in Lincoln) is a snap," Jessup said. "I made the commute to Birmingham for 25 years, and it was easy then. It's even easier now."
There are also the common denominators that are part of the equation of St. Clair County – good schools, low crime and friendly atmosphere. Riverside's household median income is above the national average. A story in the Birmingham Business Journal lists Riverside as the 18th most affluent municipality among Birmingham's suburbs.
But Riverside needs retail to boost its tax base and improve infrastructure. Development at the interchange could change the tax base overnight,
"A nice truck plaza like a Pilot or Love's could put $15,000 to $20,000 a month in the city in terms of our revenue," he said.
Riverside, like other St. Clair communities, does get an economic boost from the Talladega Superspeedway and Barber Motorsports Park, Jessup said.
"I don't know if the people of the county realize how international we have become known because of these tracks. We're right in the middle of these venues, so they stay here," he said.
And with the Coosa as part of the Alabama Scenic River Trail system, Riverside could be prime to cash in on a piece of the booming ecotourism market.
"We're primed for everything, Jessup said. "We just haven't had the right entity come along," Jessup said. He borrowed from a country hit from a few years back to describe the Riverside he calls home.
"Our vision is for Riverside to become a resort tourist destination, or have that feel about it," he said. "The resources of this river are unlimited. It's attractive, and it's beautiful, and it's clean, thank goodness. And it will stay clean, thank goodness. People are attracted to it. … This town is the river. And the river is us."
And because of the river and its people, Riverside will grow into a special community.
"It's just an old chunk of coal right now, but it's going to be a diamond someday," he said, "because everything is here; everything is in place."
And while location is important. Remember, Riverside is 30 minutes from anywhere in Birmingham and less than two hours from the Atlanta's Jackson-Hartsfield International Airport. But at its heart, Riverside is special because of its people – and the river.
"The people here are just beautiful," Jessup said. "There is something about the river, something about drinking good groundwater, there's something about the way the sun and the moon hit the river and creeks around here that make people easier to get along with and laid back. There's not a lot of drama here. It's really, really a good place to live."