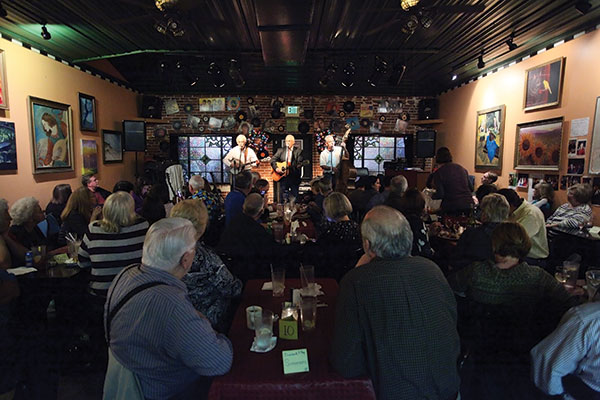 Springville's 'colorful' music spot closing its doors, unless …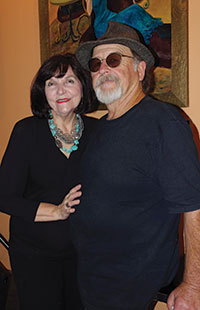 Story by Paul South
Photos by Susan Wall
and Jerry Martin
and courtesy of Local Color
Imagine a magical music box that when opened played music from virtually every era. And from the box wafted the sweet aroma of cornbread cooked in a black, cast-iron skillet and chicken and dumplings like your Grandmama used to make.
And imagine a place so intimate and acoustically perfect, you could, as Merle Dollar puts it, "hear the smiles" of the audience.
So it is with Local Color, Springville's musical treasure box. But unless Dollar and her husband, Garry Burttram, find a buyer, this precious box will be locked after the iconic Alabama bluegrass trio, "Three on a String," plays the venue's final show on New Year's Eve.
Dollar and Burttram taught in area schools until both retired. But instead of kicking back, the couple went to work. Burttram and a partner went into the barbecue business, which later expanded into a burger and barbecue restaurant. But Garry "got tired of all the grease."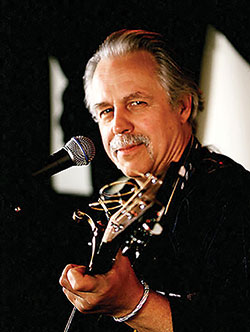 So in 2001, Burttram and Don Dollar, Merle's former husband, decided to open a different kind of place. At the same time, Merle and her sisters were renovating the site of what's now Local Color.
"The whole premise was to do really good food and have music. It would be a great place to do art stuff and have t
With a budget of practically zero, Garry and Merle scavenged for chairs and tables and poured do-it-yourself sweat into the place. And by the first weekend in October 2002, the doors opened, offering classic Southern cuisine.
It was not a sparkling opening night.
"It was a stupid thing to do," Dollar said. "To open smack in the middle of the college football season was not a good idea."
It became clear Local Color needed a hook. Sylvia Wade (Garry's sister) and our cousin, Peggy Jones, had been singing together for 20 years, crooning tight Andrews Sisters'-style harmonies and became the "house band." Soon, they brought in local musicians and storytellers.
"Everybody who plays an instrument in Springville or the surrounding area has played our place at least once," Merle said.
Soon word got around. The first big-name to grace the Local Color stage was a Birmingham-based jazz singer Elnora Spencer.
"Elnora could blow the walls out," she said.
Before long, Local Color, with only about 70 seats, became a hot venue for local, regional and national storytellers, singers and musicians performing all types of music from jazz to Celtic, even 19th-century Alabama tunes set to jazz arrangements. Trumpeter Robert Moore, for example, traveled from his home in Portland, Ore., at least once a year to play Local Color. And Steve Young, writer of the Eagles' hit, "Seven Bridges Road," has also played the room.
And then there is Bobby Horton. Part of the iconic string band "Three on a String." Horton earned national acclaim for his work in the dazzling documentaries of filmmaker Ken Burns, the scores he wrote and played for 21 films of the National Park Service.
The band performed at Local Color at least eight times a year, including a "Month of Sundays," where each Sunday for a month, Three on a String brings a friend along to perform to sold-out Sunday shows.
Horton has played as part of the trio and has performed his solo act a number of times, including an annual performance of Civil War-era music and a musical history of Christmas.
"I don't know how many times I've played there, but every time I do it's very special. It's just wonderful," Horton said.
Horton can't put a finger on what has made Local Color so wonderful and so popular over the years. Merle is the bubbly one who greets the public. Garry cooks great food and is sometimes "crotchety." Horton loves them both.
"Garry's the tension, and Merle's the release," Horton said with a laugh.
"They're definitely a part of the Local Color family," Dollar said
As far as its restaurant menu, diners make a reservation for the night, giving Local Color a classic "supper club" feel.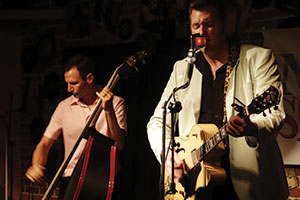 "We're not fussy, not prissy, but we do try to keep it classy. Dinner is served from 6 to 7:30, then the lights go down and the performance begins. Quiet from the audience is expected.
"We frown heavily on talking and yakking during the performance," Dollar said. "People are paying money to see a particular group and they are entitled to the best possible time they can have. Once the music starts, that's when the magic happens."
There is something magical going on. Even with a concrete floor, a metal ceiling and narrow walls, Local Color seems to defy the laws of physics and acoustics.
"There's something magical about that room. It's got a resonance that is so good," Dollar said. "The audience is so close, and the musicians are so close performers can literally hear the people breathing. It's just like they're in your living room."
Horton agreed. You can see every single person in the room and that is very fun," he said. "You play in a big venue and you love the people, but you sure can't see 'em."
As for the acoustics, Horton said, "The minute you walk in and start to play, you just get the warm fuzzzies. It's great."
And, it's a place to test the waters for new material, Horton said.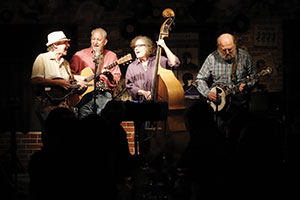 "We looked at it as one of the strong suits for playing there," he said.
That intimacy no doubt plays a role in the packed houses over the years. But so do the dinners. Remember the chicken and dumplings and cornbread? That's just part of a limited menu.
"It's just great, old-time Southern cooking, which I love. You can't find that very many places anymore," Horton said. "It's biscuits and stuff your wife won't let you have at home because of your diet, but you can have 'em at Local Color."
Springville is a very artsy part of St. Clair County," Dollar said. "They love music. They love theater. We have several authors who live in the area. It's just a hotbed for entertainment kinds of things. I don't know why it is. Maybe it's the water we grew up with. Springville seemed like an area where this would go over. We thought if we liked it, people would like it, too."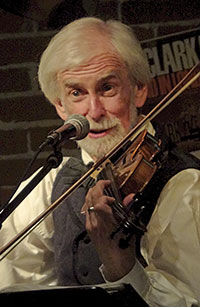 Indeed, they have. But Merle and Garry have decided to close up shop, to enjoy retirement and do other things. It's something they've kicked around for years.
"We kind of wanted to go out on top, and we have really good memories," Dollar said.
Horton is grieved by news of the closure.
"If you wanted to copy that place, you couldn't replicate it. It just sort of happened. I'm just so sad that they're quitting. I can't stand it," Horton said. They're going to miss it more than they know. And so will I."
As Local Color's last waltz nears, Dollar knows the tears will come. It's bittersweet.
"I'm going to miss it like crazy," she said. "At the same time, there's so much life to be lived out there. We're ready to take the next step."heater and all the things that we loved to do," Dollar said.